Welcome to Jarre Pest Control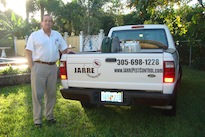 A Bug Free Home — Pests search for areas providing moisture, food and a controlled environment. Insect reproduction accelerates quickly after the pests become established in YOUR home. Jarre Pest Control will pinpoint the exact location of the hiding spots where insects may infest and reproduce and control the problem.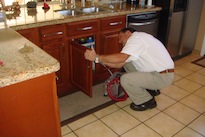 A Thorough Job — Jarre Pest Control will help in diminishing your pest problems. Follow-up appointments are scheduled according to ones specific situation. We offer a monthly, bimonthly, and quarterly service program. One-time Jarre Pest Control service is also available.
Call Us Today —

Phone: 305-698-1228
Cell:305-321-0145
Fax: 305-824-1476

or email us at: JarrePestControl@aol.com

Hablamos Español!